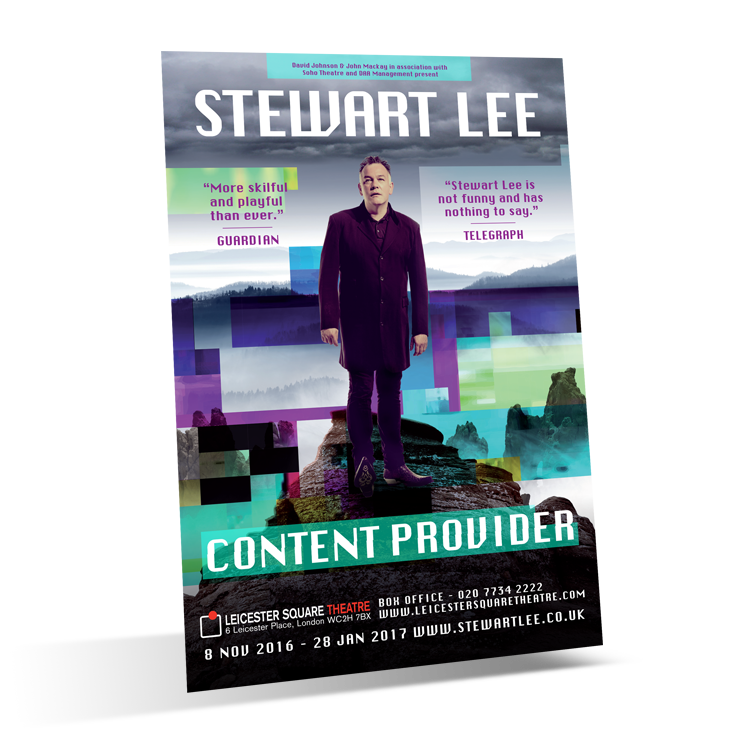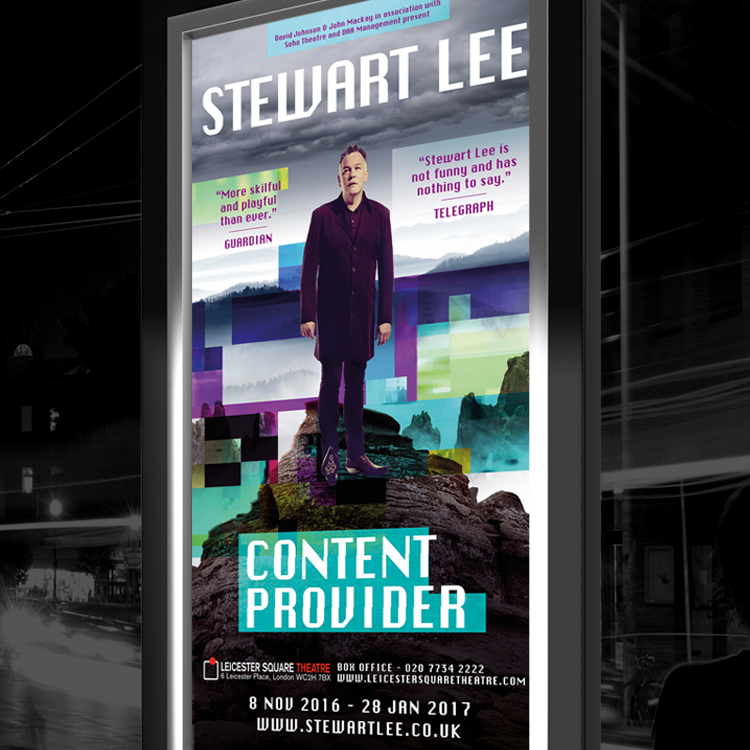 Drawing on the Romantic 'Wanderer above the Sea of Fog' painting by Friedrich, but fusing it with a hard edged glitched effect made for an evocative image that commented on the political turmoil of the time.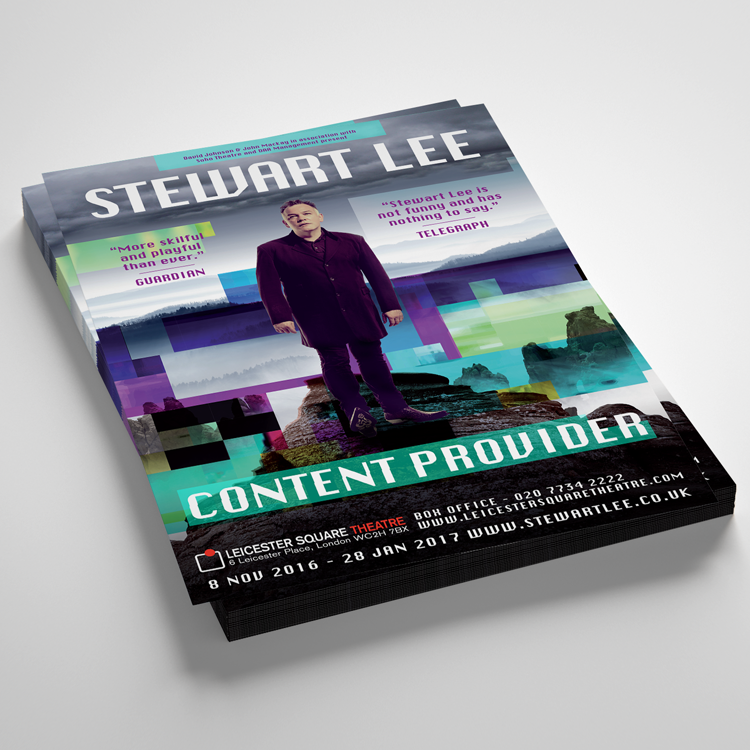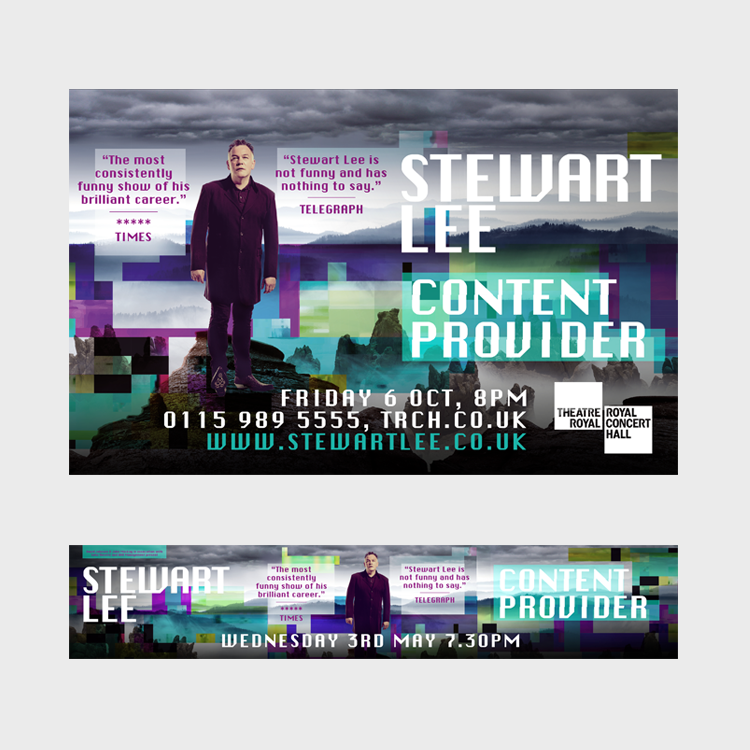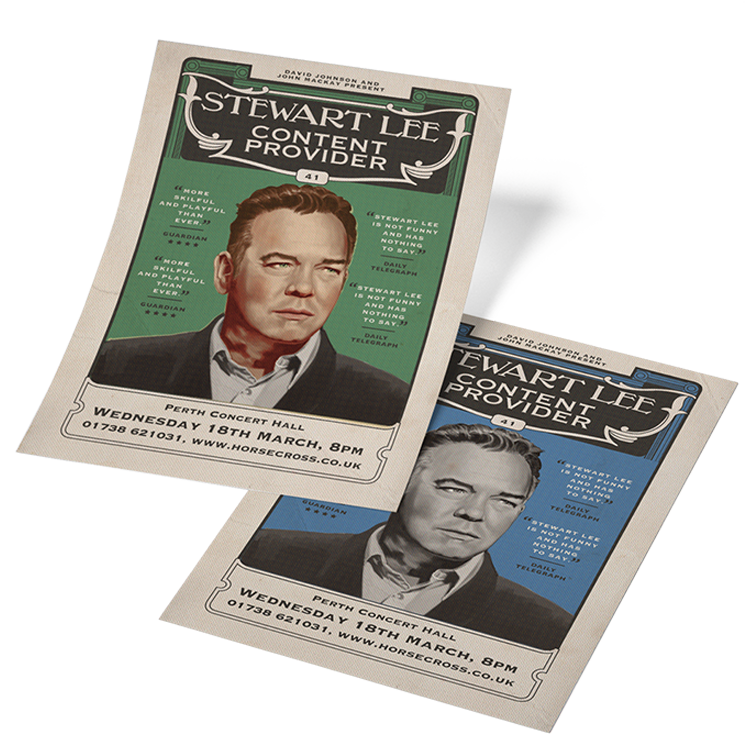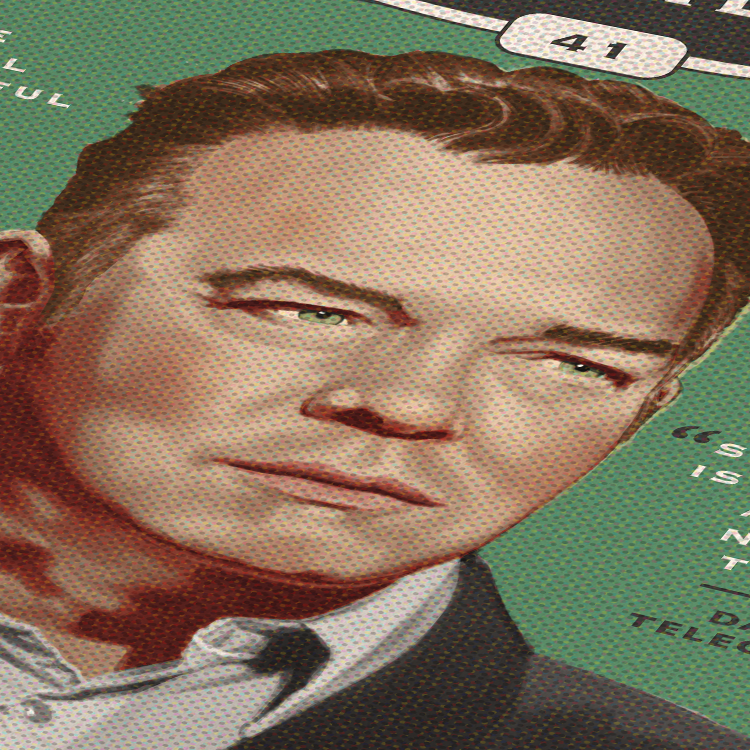 A completely different look was developed for the pre-tour shows of 'Content Provider'. Informal gigs where a comedian can try out material before starting a tour proper facilitate an experimental environment which is always welcomed. This pre-tour branding drew on Victorian cigarette cards for a distinctive, whimsical look.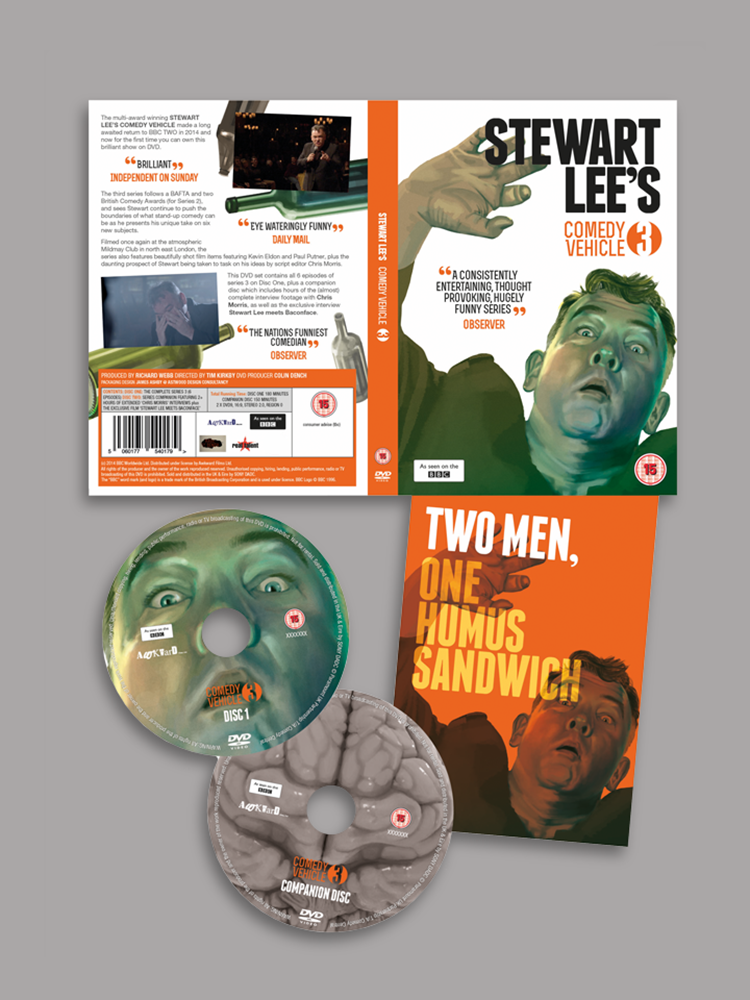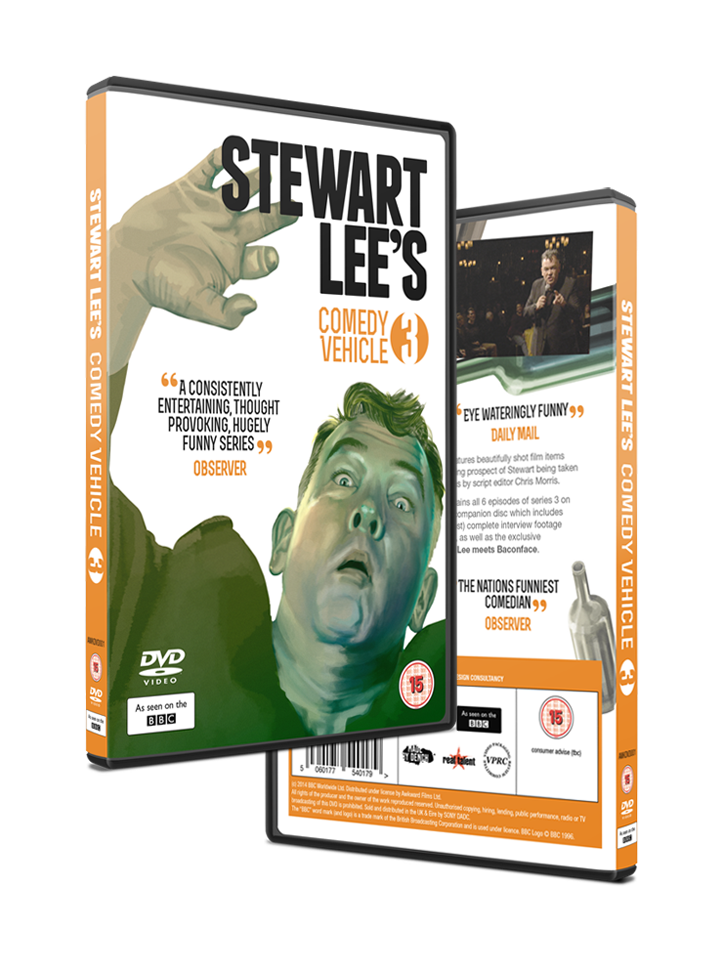 "Something completely different" was the brief for Stewart's third season DVD artwork, so I gladly obliged. With a digital painting of a bewildered Stew, using a sickly green-hued palette that contrasts sharply with the acidic orange, it stood out from the swathe of comedy DVDs lining the shelves.
A complete change of gear was needed for this tour, with a sophisticated, reserved approach using some stripped back photography – just the performer, stage and audience.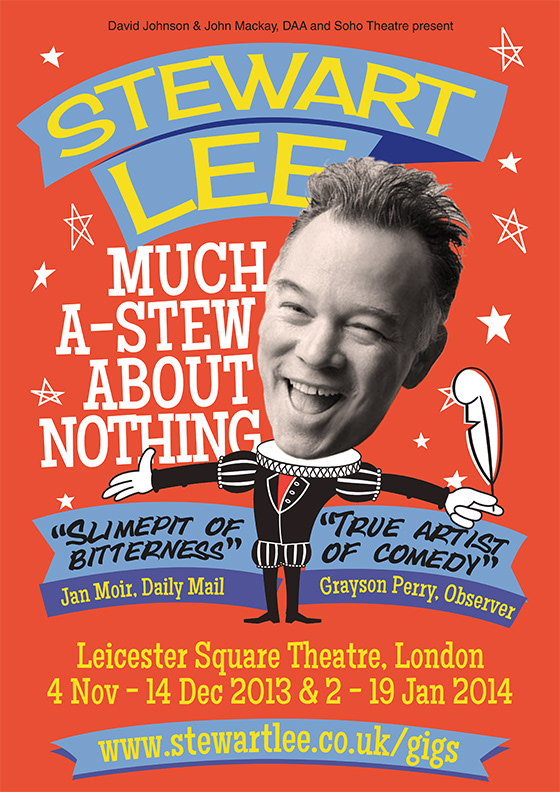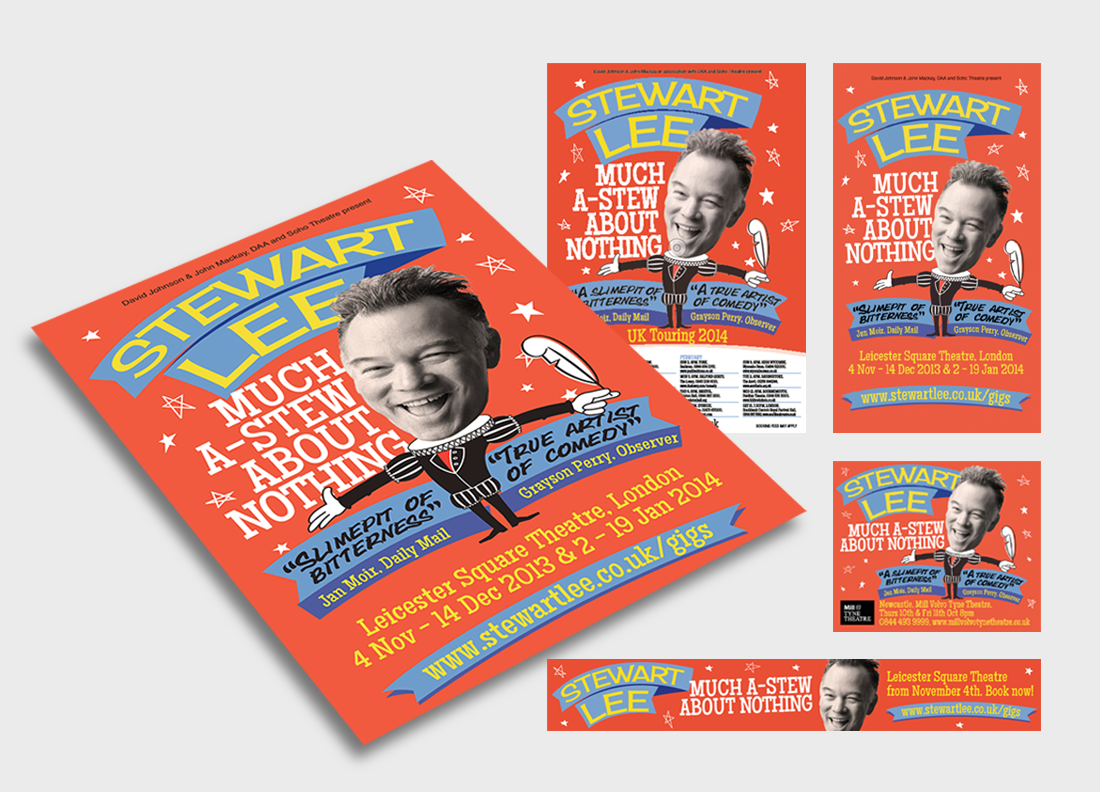 Taking inspiration from the brash, innocent visuals of the golden age of variety entertainment, the identity plays beautifully against Stewart's sardonic stage persona.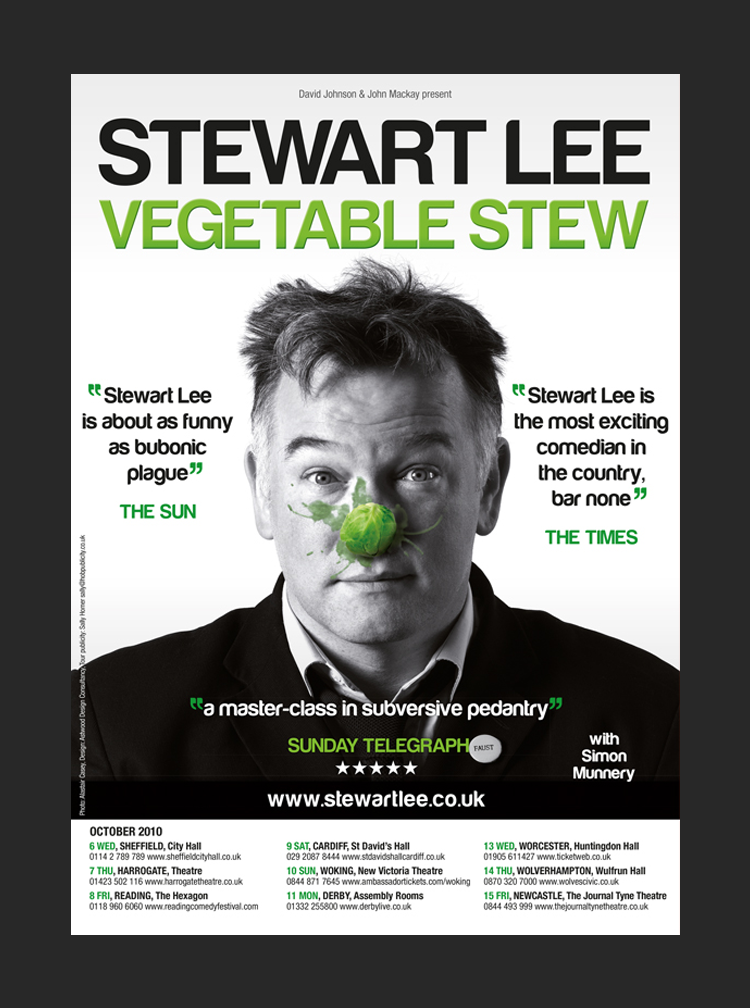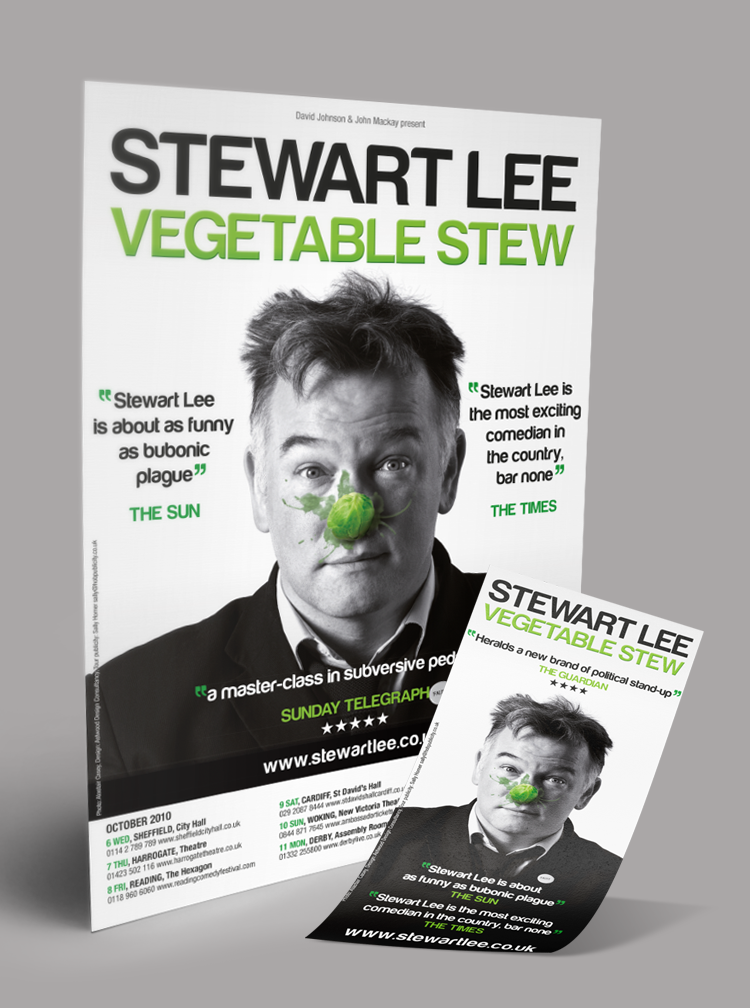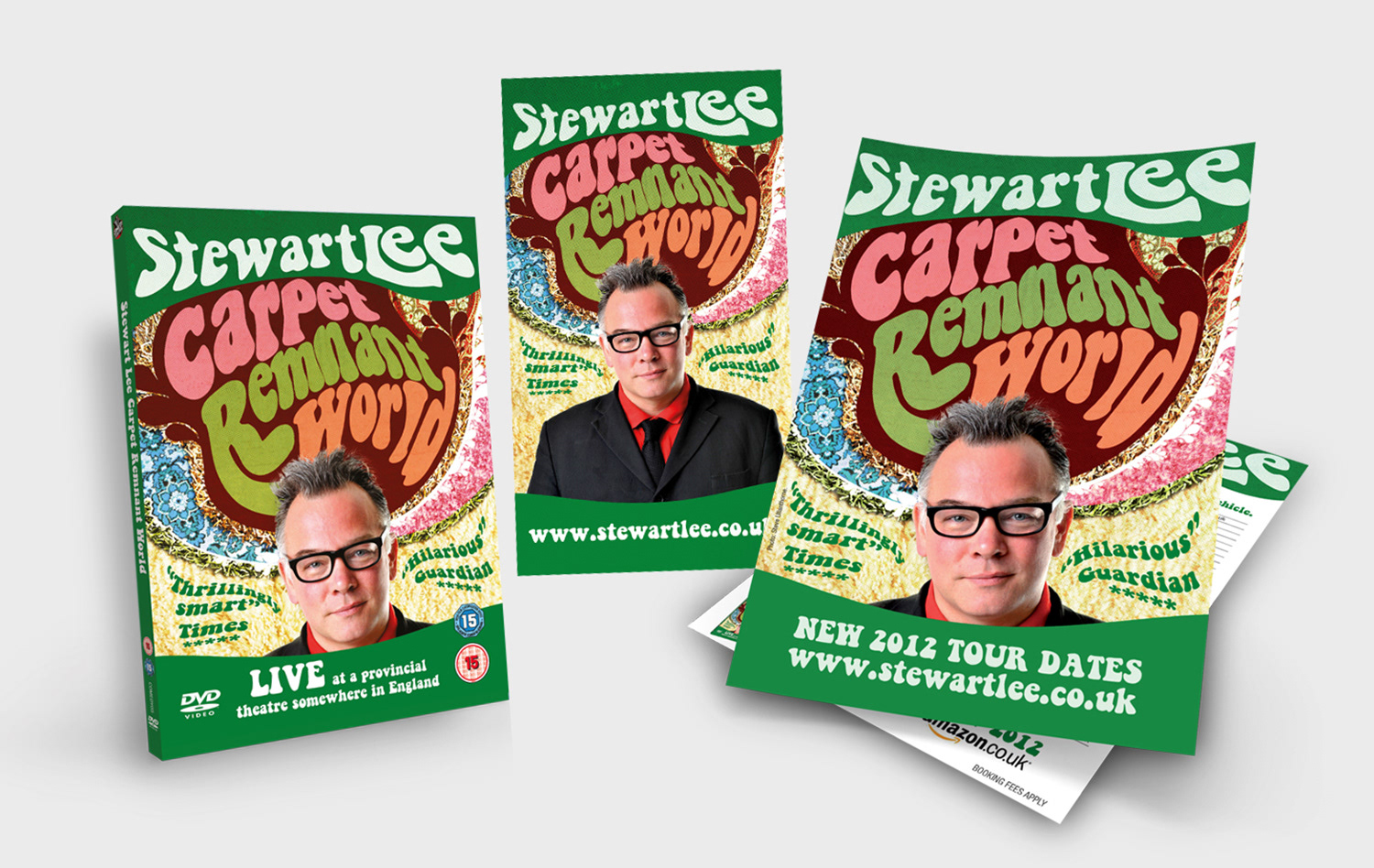 The burgeoning mundanity of Stewart's experience in a small town 'Carpet Remnant World' provided the perfect vehicle for some Timothy Leary-esque psychedelica, underlining the absurdity of everyday modern life.