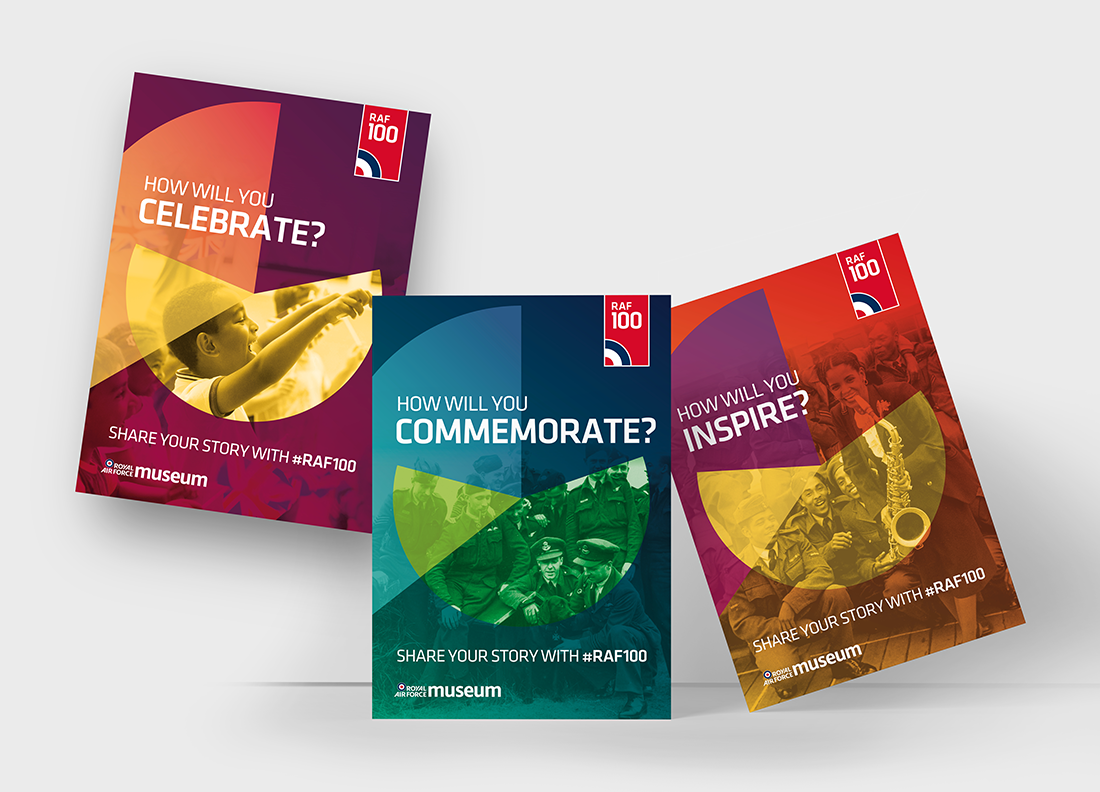 A modern twist on a classic icon, the branding introduces a celebratory tone to the well established RAF brand for its centenary. The visual language accommodates both the need to look forward and the requisite respect for the RAF's heritage.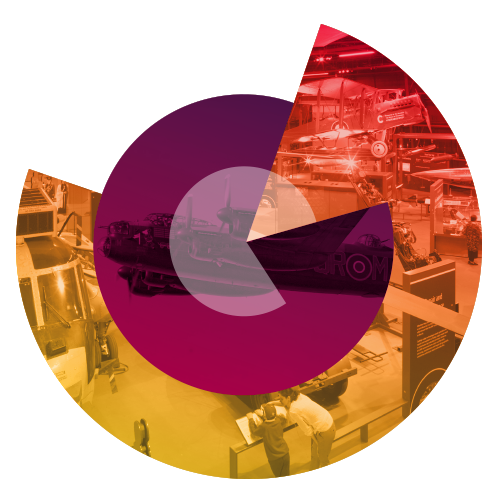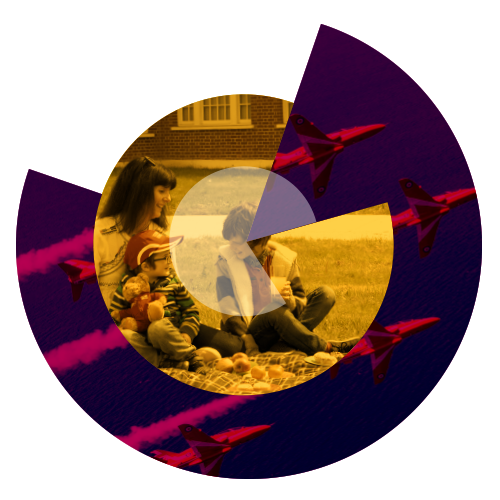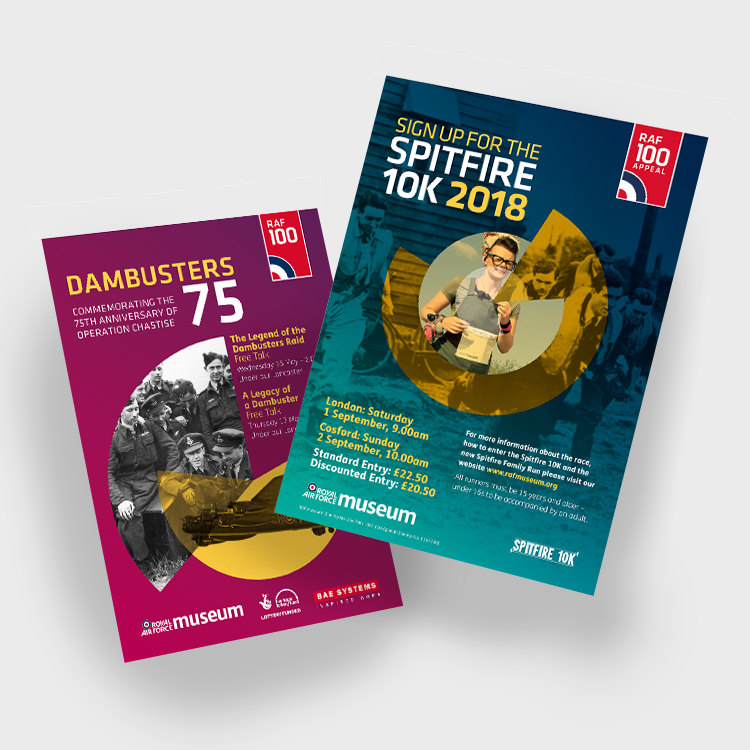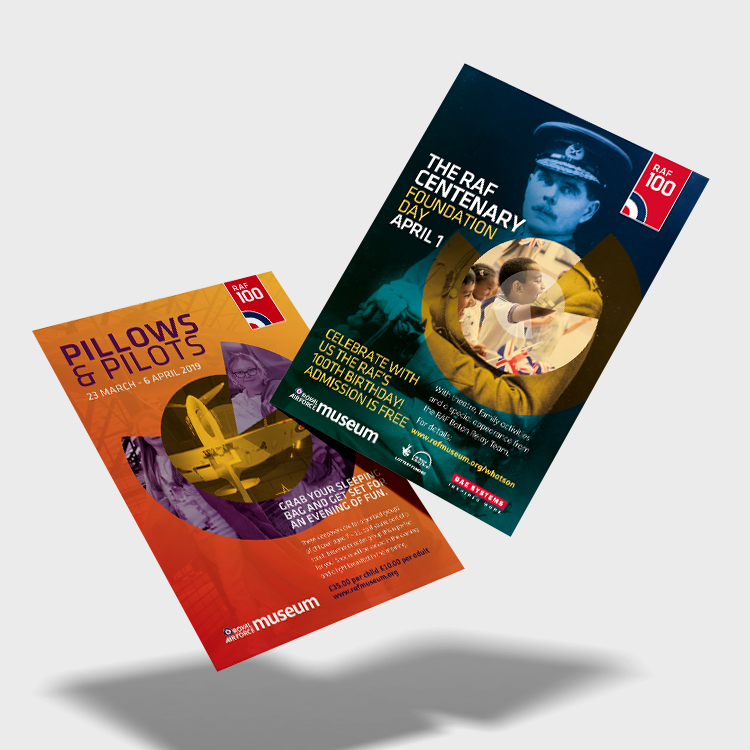 The museum has a constant stream of events and initiatives all requiring their own collateral, the ability to adapt and reiterate the core brand with creativity and efficiency is essential.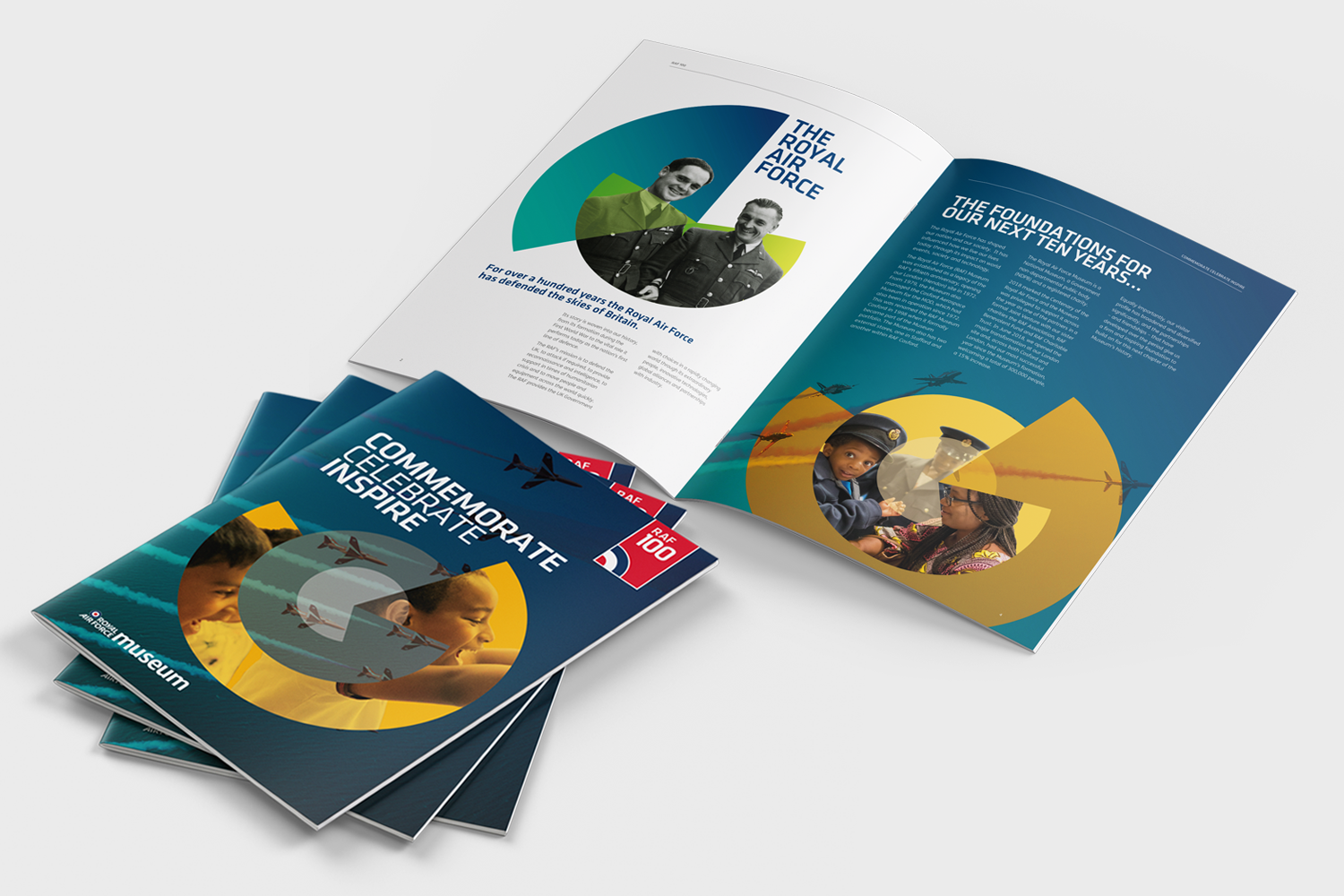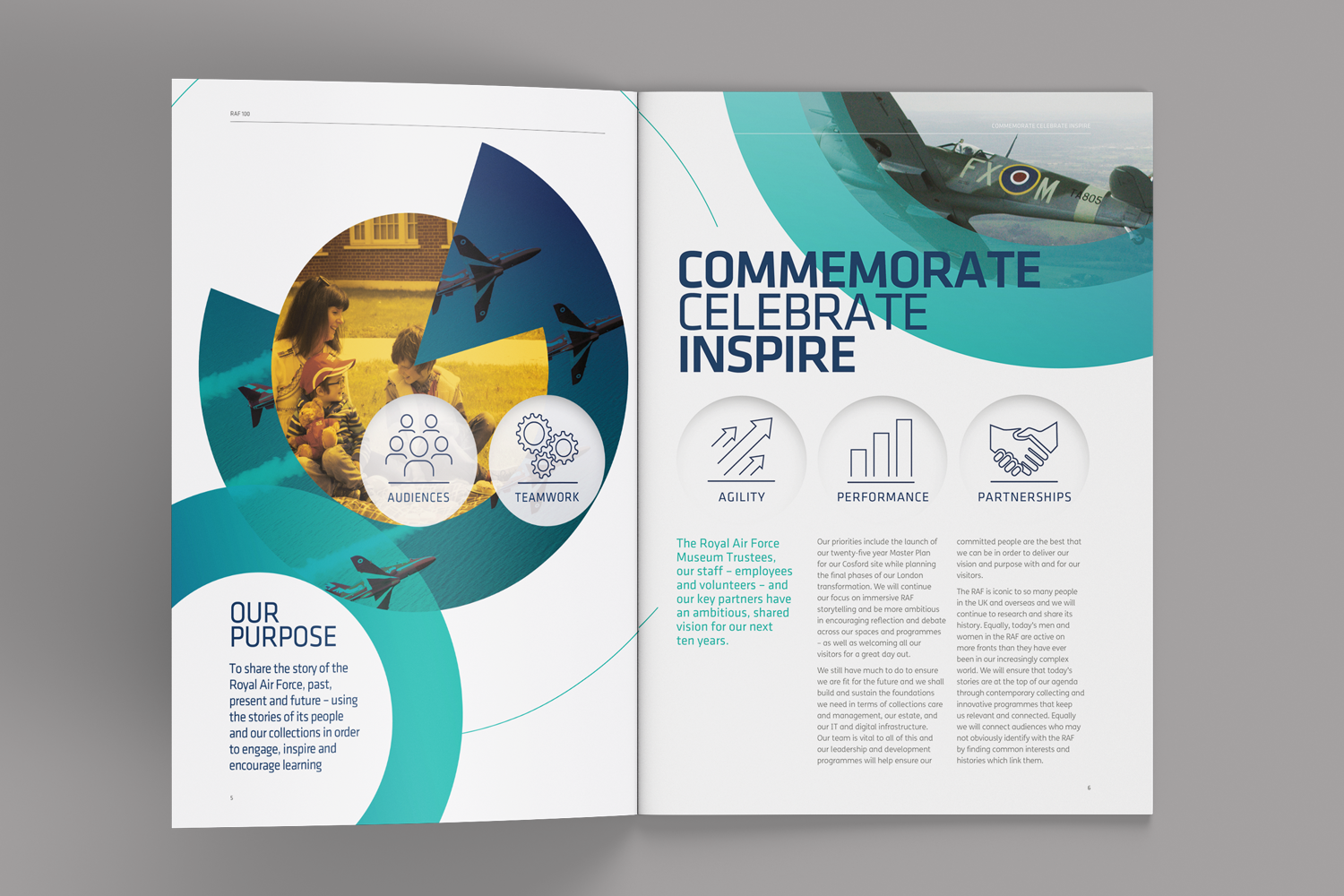 With the tail of the campaign being so long, the brand needed to diversify many times, the '100 reasons' offshoot was one such sub-brand that needed a specific look that still sat within the overall brand.